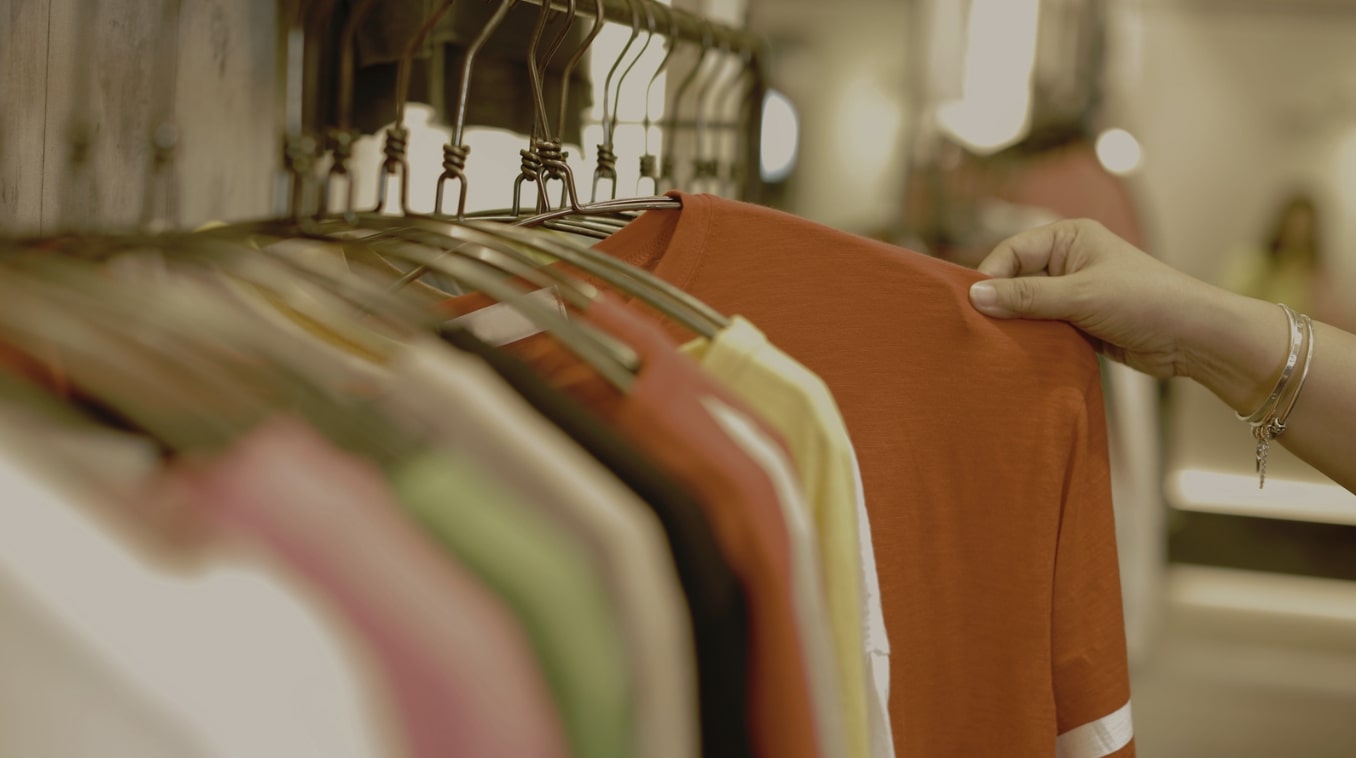 Apparel
How can you build a unique experience for your site to stand out from the competition?
Apparel eCommerce is one of the most competitive industry verticals out there. It's tough to stand out as an apparel company because there are tons of other brands selling shirts, socks, and shoes online. In fact, on Shopify, apparel is the number 1 category for all businesses. The barrier to entry is low for apparel retailers because you can get started with a relatively small budget for your products and you can grab a third party theme to set up your store.
Merchandising at the Forefront
So the big challenge for apparel brands is how can you stand out from the crowd? One way to separate your brand from the rest is to invest time and energy into building a robust collection or merchandising page. For example, we worked with Pair of Thieves (take a look here for our case study) and helped them build a robust collection page that showed off their unique socks, shirts, and underwear. We recommended our tech partner, Searchspring: the leading search, merchandising, and personalization platform built exclusively for eCommerce. With Searchspring's robust reporting and insights, Pair of Thieves is able to leverage data; creating synonyms and redirects to ensure that shoppers find exactly what they want.
Product Detail Pages that Stand Out
A unique product detail page (PDP) that showcases your product is critical for apparel. When people see your PDP they need to see themselves in your clothes, shirts, jackets, shoes, etc. You also need to have multiple product images of your products for different colors to showcase the look and feel. Adding product reviews and using apps like Rebuy for product upsells and personalization is critical for apparel eCommerce.
Migrating to Shopify Plus
Apparel retailers on legacy platforms are often very interested in migrating over to Shopify Plus. We recently migrated a popular sunglasses brand from WooComerce to Shopify Plus and there were 2 primary reasons they wanted to move: increased speed and total cost of ownership. On WordPress, their site was running very slow and requiring hours of upkeep and maintenance just to keep the site online. In addition, they were paying a development team a lot of money to perform routine maintenance, server upgrades, and many other non value tasks.
The goal for this brand was to set them up on a custom Shopify 2.0 theme that was fast, functional, and beautiful. Ambaum integrated custom Virtual Try Ons so that users visiting the product page could see what they look like wearing the product. We also created unique product Images that change based on product options\variants. Merchandising is the key for apparel brands. How can you build a unique experience for your site so you stand out from the competition?
Let's talk about scaling your digital business.
We Love to Talk eCommerce... or Really Anything!