Dewey Crush
RTD cocktail brand.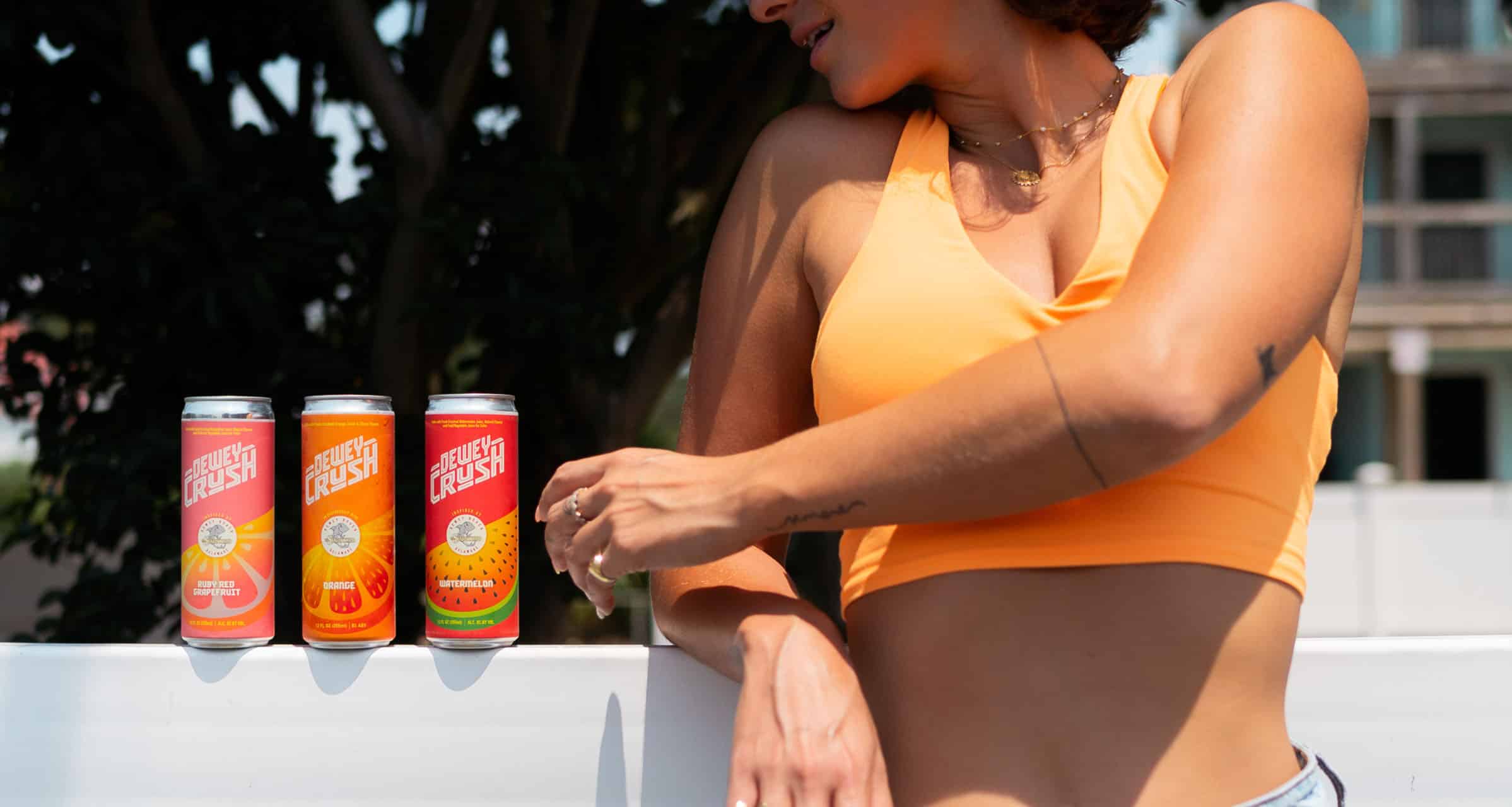 Dewey Crush
Regional ready-to-drink cocktail in can brand.
Dewey Crush is a Delaware-based brand with the tagline: We Canned Summer. Their initial three products were designed to take full advantage of the exploding ready-to-drink (RTD) canned cocktail segment of the alcohol and spirits category. Ready-to-drink cocktails are the fastest-growing alcohol product in the country right now, and beverage companies and industry experts are predicting even more growth in the future.
Ambaum was approached in 2021 to form a digital strategy that contemplated zero eCommerce initially but with a changing legal landscape in retail alcohol sales, something that could easily morph in the future to accommodate. So basically, build it on the platform they will eventually fully-leverage for eCommerce – Shopify.
Tactically the work involved setting a roadmap for digital growth and building out the eCommerce stack to accommodate all marketing and features they will be using in the future, but doing so without technically turning on product sales. So this involved building out flavor pages and turning off any sort of shopping functionality, rather pushing users to find their crush at local stores in the Mid-Atlanic. Beyond that relatively light merchandise sales were turned on to offer some level of shopping. But this was done more so as practice then it was for any level of revenue growth.
The activities for the Dewey Crush launched involved full digital strategy, design and build, app integration and marketing systems setup and growth services.
Let's talk about scaling your digital business.
We Love to Talk eCommerce... or Really Anything!