Solv Wellness
Women's wellness products.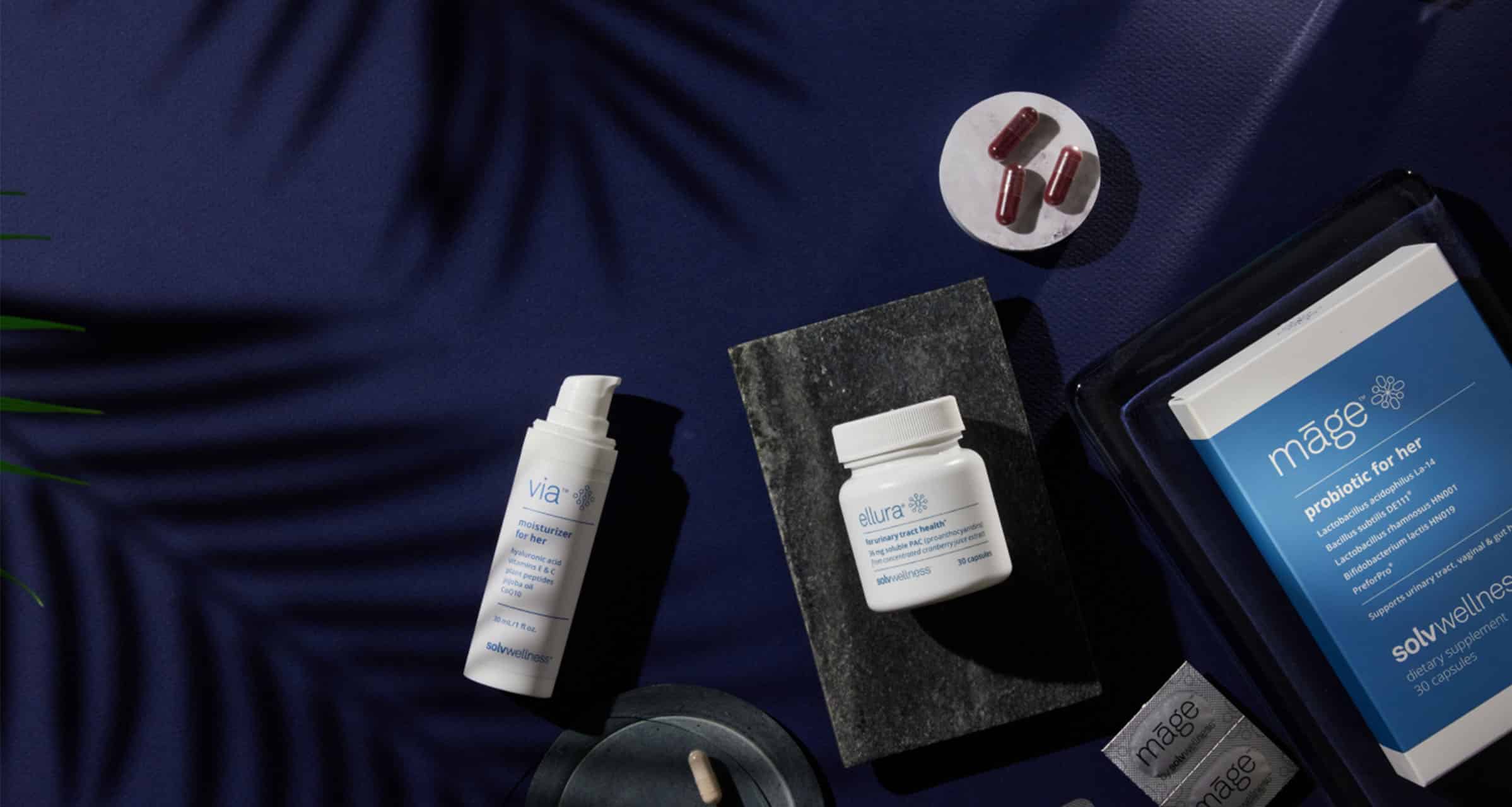 Solv Wellness
Highly potent medical-grade products supplements that promote healthy women's pelvic health.
Solv is a doctor-recommended urinary tract supplement that starts working quickly and keeps working to promote a clean urinary tract. Solv came to Ambaum in early 2020 looking for help with development on their website SolvWellness.com. We jumped into the project and initially helped Solv out with some writing some scripts in the Shopify Plus script editor and then also cleaned up their product variants. In addition, we implemented quantity discounts on their product detail page, helped out some app selections, and made updates to a new product recently added to the site.
In the spring of 2020, Solv decided they wanted to completely redesign their site. Ambaum's COO and Creative Director came up with a fresh look for the new Solv home page, collection, page product detail page, cart and more. Solv also had their own design team and ended up using our design inspiration + their internal design team to come up with the look they wanted. Ambaum developed the new Shopify Plus site on top of Shopify Theme Kit. We have created a proprietary custom theme that includes a lot of pre-built sections, snippets, scripts, icons, and much more. Our starter theme gave Solv the benefit of a professional theme and they got the flexibility of building everything from the ground up to fully accommodate the look and feel of their new site.
Solv sells a lot of products through their Shopify Plus site, but they also leverage a team of customer service representatives(CSRs) to take orders over the phone. The CSRs spend a lot of time in Salesforce, but they also need to get access to the Shopify dashboard as well as Recharge for subscription orders. Ambaum created a custom app that connected the Shopify, Salesforce and Recharge API, so Solv CSRs could enter their work in one location and save them a ton of time.
Let's talk about scaling your digital business.
We Love to Talk eCommerce... or Really Anything!