Hammerhead: Multiple Global Site Migration and Maintenance on Shopify
Cycling computers for cyclists everywhere.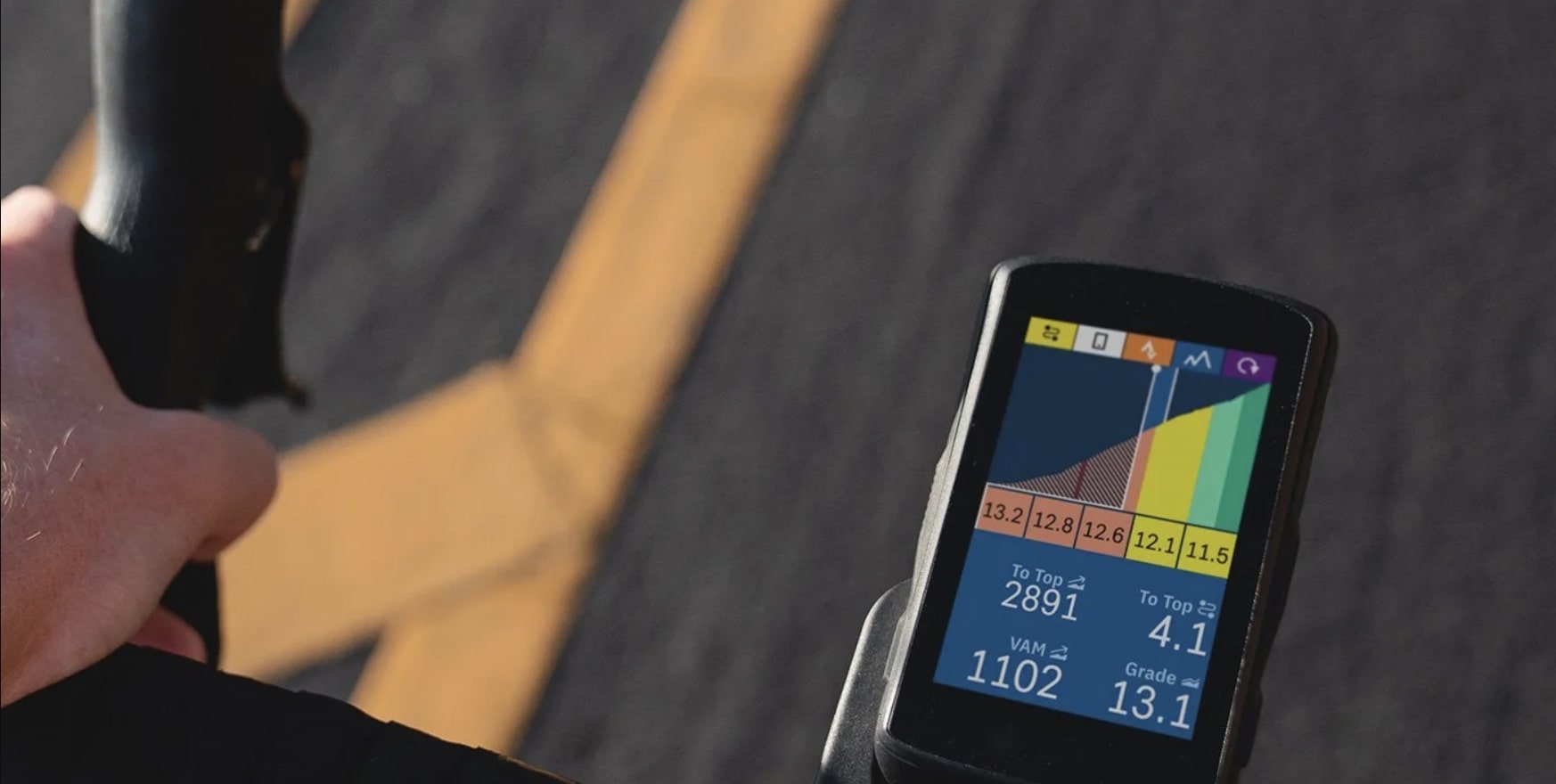 Company Summary
Hammerhead was established in 2013, founded by Piet Morgan (CEO) and Laurence Wattrus (Head of Technology) when they realized the cycling computer market lacked the tools for cyclists everywhere. Hammerhead has remained committed to cycling products and recently released the Karoo 2, arguably the best cycling computer product in the industry.
Project Summary
Fueled by a desire to enhance user experience, showcase their unique products, bolster their global online presence, and increase conversions, Hammerhead started looking for a partner to help them.
The journey began in 2021. Hammerhead was on Shopify but they relied on a page builder for their website design. While this approach had served them early on, it became evident that they couldn't scale to meet their evolving operational needs across multiple sites. The primary challenges included:
Inability to achieve the precise design envisioned by Hammerhead's team
No way to manage content across each geo-specific site
Unappealing user interface (UI) on their current platform
Desire for custom design and specialized functionality, for example adding features like bundling
Scope of Work
Recognizing the need for a comprehensive overhaul, Ambaum scoped the project to include:
Complete reconstruction of the homepage, tailored for various devices (desktop and mobile)
Crafting diverse Product Detail Page (PDP) templates to suit different contexts
Designing collection templates for seamless product categorization
Customization of Articles and blog templates to reflect the merchant's brand identity
Integration of metafields, enabling global product customization on a grand scale
The project would require writing scripts in the Shopify Plus Script Editor for custom discounts in various marketing campaigns. Additionally, we would use Shopify Flow to:
Automatically tag customers if they opt-in to the Trade In Trade Up within the cart page
Tag orders that used discount codes with specific patterns to provide data insight. This would track customers that journeyed from different promotional partners and campaigns
Central to the challenge was the import of pages originally constructed with Pagefly, which was further complicated by a major Pagefly update. We were able to preserve the client's design integrity and brand identity while setting the stage for global expansion. Through this, the client was able to open multiple sites across the globe (CA, AU, UK, and EU) just a few months later. But, we weren't done there. We recognized the need for ongoing maintenance, ensuring the client's eCommerce operations continued to thrive and remain competitive in a dynamic online market.
Maintenance
In our ongoing partnership with Hammerhead, we've implemented a streamlined maintenance process that ensures seamless functionality and a consistent user experience across their five international sites. The process includes:
The client provides us with a Figma file containing essential elements such as copy, images, and creatives all formatted for the US market
We leverage our technical expertise to construct custom templates for each new landing page, updating relevant heads and content, files on the PDP, and checkout pages
The US site serves as the initial testing ground, where any necessary refinements are made before deploying these changes across the other four international sites
While many elements remain consistent across geographies, certain aspects require customization such as images, nomenclature, prices, shipping information, and more. We handle these necessary adaptations for the client to ensure a tailored and region-specific experience.
One of the key principles guiding our approach with Hammerhead is flexibility. We never hardcoded anything into any field, so all content was customizable via one of the following:
Metafields for products
Customizer for both older and newer JSON templates
Administrative features such as tags and excerpts, etc
In addition to maintaining the core functionality of the sites, we continuously implemented design updates. This includes:
Monitoring competitor updates and comparisons
Introducing trade-in and trade-up options for older products as new ones are released
Publishing monthly blog posts
Launching new campaigns targeting specific user segments (e.g., e-bike users, mountain bike enthusiasts, recreational riders, etc.)
Keeping the retail locator feature up-to-date by constantly adding new store locations across the globe
This level of adaptability is complemented by our ongoing communication with the client's Support Team, allowing us to gauge customer reactions and respond swiftly to any emerging needs or issues. Ultimately, our approach empowers the client with the functional implementation of their design while ensuring minimal downtime and troubleshooting. This enables the client to benefit from our professional knowledge and guidance, especially in the face of evolving Shopify and Shopify app updates.
Tech Partners
We were able to build the clients tech stack to their unique needs, notably adding Klaviyo and Stamped. 
Hammerhead effectively manages a global multi-store review process through Stamped, with Ambaum streamlining the process of collecting and displaying customer feedback across the global sites using Shopify's metafields. 
Notably, the Canadian store, Hammerhead CA, achieved outstanding results, boasting a 71% open rate and an impressive 11% response rate, significantly surpassing the industry-standard response rate of 2-3%. Their Q&A Widget, utilized by 64% of site visitors, and the "Filter Reviews" widget indicate a strong trend towards personalized, segmented reviews. In this context, 7.1% of users navigate to multiple review pages, emphasizing the pivotal role of reviews in the customer journey towards conversions.
"Stamped is proud to work with agencies like Ambaum who build and scale eCommerce brands. Hammerhead's best practices around asking for reviews at the right time, keeping the asks direct, and allowing customers to filter reviews for specific topics drive great engagement and conversion for the brand"
– Stamped. (Book a demo here.)
Additionally, Hammerhead US employs the Klaviyo x Stamped integration for email outreach, focusing on customer interactions with review data on their website. This success can be attributed to their direct and strategically timed email request approach, sent two weeks after order fulfillment to ensure customers have experienced the product's value.
Through adding Klaviyo, we were able to set up dynamic email campaigns with unique discount code fields associated with them. This assisted with connecting new campaigns and newsletter signup links across each site.
Moving Forward: Shopify Markets
Shopify Markets simplifies global sales management, offering customized shopping experiences for various customer segments. While Shopify Markets Pro assumes there is only US distribution and is geared to reduce the costs and administration of shipping for global growth, Shopify Markets can assist in consolidating the efforts of merchants already at that global level. Since Hammerhead already utilizes warehouses across the globe, we're exploring the possibilities of consolidating Hammerhead's multiple international stores into one central store by leveraging Shopify Markets. We have since updated their theme to Shopify 2.0, transferring .liquid code to .json to broaden the horizon for these types of opportunities.
Key advantages of adopting Shopify Markets include the ability to implement price-per-products; a critical feature for dynamic pricing across markets. Furthermore, we can seamlessly introduce translation apps for diverse languages and nomenclature or idiomatic variations. This will ensure the store is both user-friendly and culturally attuned to specific regions.
The client will also be able to implement local SEO optimization with this transition, enhancing the store's visibility and reach within specific markets. The site's auto-adjustment feature based on the user's location ensures a tailored experience, enhancing user engagement and satisfaction.
By implementing Shopify Markets, we project a substantial reduction in manual work, with efficiency improvements upwards of 20%. This transition not only streamlines operations but positions the client's eCommerce presence and their ability to enter new markets quicker.
Summary
This partnership uniquely showcases our ability to deliver comprehensive migration solutions, adaptive technologies and solutions, and ongoing creative implementation across distinct global locations. We've transitioned the client's eCommerce stores on Shopify, setting the stage for an efficient and flexible design and maintenance process. By acting as the client's outsourced eCommerce team and fractional CTO, we've facilitated swift updates and smooth navigation across various tech partnerships. 
Looking ahead, whether it's streamlining a process, customizing the shopping experience, or optimizing global SEO through evolving Shopify apps, we're ready to provide tailored solutions. Our success in managing international eCommerce and facilitating growth through innovative tech solutions demonstrates our commitment to delivering results. We look forward to the next step of growth in this client journey as we continue to partner together.
Let's talk about scaling your digital business.
We Love to Talk eCommerce... or Really Anything!