The Comprehensive Guide to Bundling on Shopify
Fundamentally, bundling is about boosting your AOV, but it's so much more than that. We've compiled a list of additional benefits for bundling, check it out.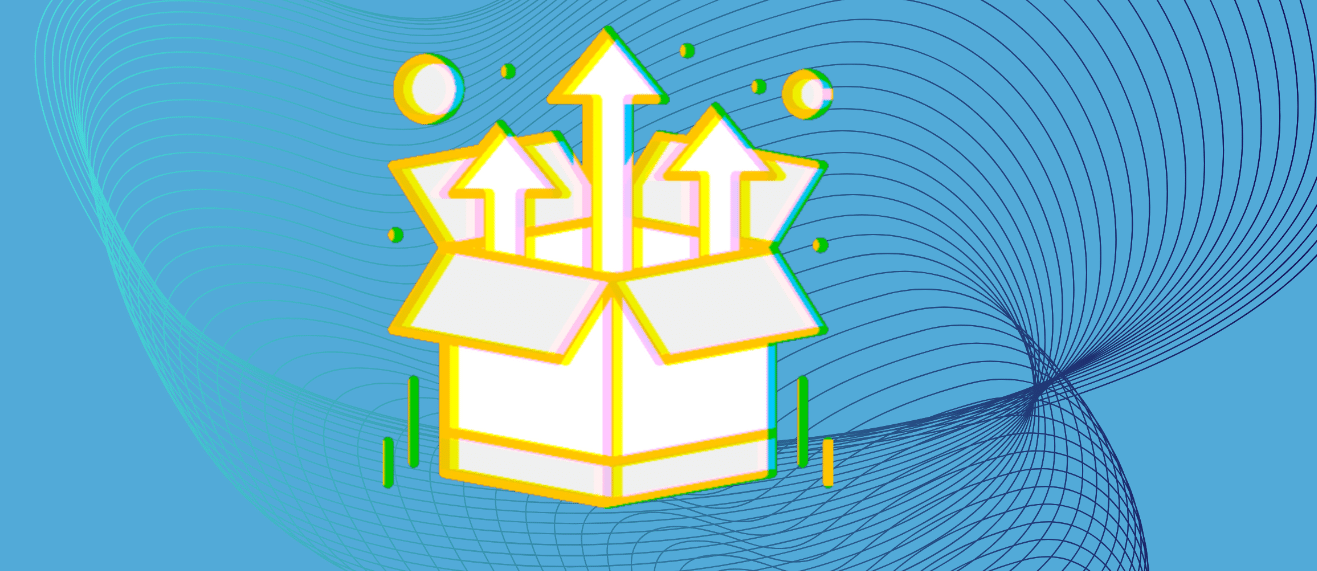 Bundling (packaging related products or services together at a discounted price) in e-commerce is proven to increase average order value (AOV), customer lifetime value (CLV), and overall sales for merchants. In addition, bundling provides added value, convenience and potentially bulk savings for your customers. In fact, according to Shopify, "First-time buyers are 27% likely to return, but after their second or third purchase, this grows to 54%." Bundling for e-commerce brands has evolved over the years continuing to prove its efficacy, with more upselling and cross-selling data fueling elements like dynamic and AI-powered bundling systems. 
Why are Merchants so Keen on Bundling?
Fundamentally, bundling is about boosting your AOV, but it's so much more than that. We've compiled a list of additional benefits for bundling, check it out:
Greater Product Selection: Customers can see products that complement each other or are frequently purchased together and are incentivized to add more to their cart with a bundle discount.
Unique Discounts: Offering discounts for a unique group of products gives your customer the impression they are getting a deal designed just for them. Create a discounted bundle that is attractive enough to encourage purchases, but be careful not to cut too deep into your margins so you're losing money on each sale. Make sure the discount the customer receives is prominently displayed and show the regular prices alongside the bundled deal to really highlight the value!
Optimize Sales with Lesser Known Products: Strategically combine underperforming items with high-demand ones, such as new or lesser-known products or overstocked inventory. This approach motivates customers to buy both the popular and lesser-known items, benefiting the merchant (moving inventory) and the customer (ensuring they get what they need!)
Incentivized Conversion: Create a sense of urgency by making the bundle deal a limited time offer, nudging customers to hit that buy button sooner rather than later. In addition, consider offering different tiers of bundles with increasing value. This way, you cater to all sorts of shoppers and increase that AOV.
Personalization: Use customer data and purchase history to create personalized bundles just for them. Personalizing your product offerings will help increase loyalty, email and SMS open rates, and conversions.
Cross-selling: Bundle related or supporting add-on products together that enhance the customers experience with the main product to encourage a higher AOV and a better purchasing experience.
Free Shipping Thresholds: Test out the pricing on some of your bundles to ensure the overall purchase qualifies for free shipping. For example, Ambaum helped an alcohol brand create a bundle using Shopify's native bundling feature of 4 products that was priced just north of $50 so the overall bundle qualified for free shipping. 
Testing, testing, testing: Regularly analyze the performance of your bundled offer, mix up the products, tweak the discounts, and change how you display them to determine what works best for your particular customer.
Challenges with Bundling on Shopify
Bundling can really supercharge your AOV and add to your top line revenue, but you need to consider some of the potential issues when you first get started. Many merchants are unaware that when you create a new bundle you could also unintentionally create downstream issues that cause incorrect product counts in both your store and your warehouse. Also many out of the box bundle apps don't offer custom functionality or may be incompatible with customizations you built into your Shopify theme.
Here's some common challenges that merchants face when implementing bundling: 
Inventory Management Issues: Depending on how you create your bundles you might find it tricky to break them apart in Shopify checkout into discrete products post purchase. For example, if you have an inventory management system or ERP that connects to Shopify, it's important that each product in a bundle accurately gets updated in your inventory counts. In addition, if you set up bundles in your store you will want to work closely with your 3PL or warehouse employees so they know which SKUs go into each bundle for shipping.
Dynamic Bundles won't work with Shopify Scripts: Dynamic bundles allow customers to select individual products and create a personalized bundle. Creating a dynamic bundle can be a home run for AOV, but merchants need to be careful using out of the box bundle apps. Shopify's native bundling feature doesn't work with Shopify scripts and if you publish a script, the bundles are moved to a draft status. Dynamic bundles are a big win for merchants, but often a more custom solution is required to set it up correctly.
Customized Checkout Difficulties: If you have customized checkout.liquid on your Shopify store, it's important to know that checkout.liquid customizations aren't compatible with Shopify's native bundle functionality.
Point of Sale and Payment Processing Problems: If you are using Shopify POS for in store sales, you can't create and sell bundles using native bundle functionality. In addition, some apps and payment gateways aren't fully compatible with bundles.
Bundles and Subscription Orders, What to Watch for: Brands want the flexibility to offer bundles both as one-time purchases and as subscription options. At Ambaum this might be one of the most common feature requests we get from Shopify Plus merchants. Recharge is the most common subscription application on Shopify and they allow you to add bundles to subscriptions, but you must be on Recharge Pro or have access to the bundles SDK.
Track Bundle Metrics so you don't Lose Money: Merchants need to track the performance of different bundle offerings and understand which bundles are most popular and profitable. Over time the cost inputs that go into your products will change and if you're not careful you might be losing money selling your bundles. Customers might get wise to your mistakes and only purchase bundles that give heavy discounts on certain products.
Shopify Bundle Apps
Let's dive into a few tech partner's solutions, the pricing, and the advantages (and disadvantages) of each. Then, we'll take you through a detailed bundling solution we built for one of our clients.
1. Rebuy
Description: Rebuy utilizes personalized customization by blending exclusive AI/ML technology with various software approaches (no-code, low-code, and custom code), top-tier integrations, flexible merchandising rules, and methodical A/B/n testing. This comprehensive solution empowers brands to create data-guided shopping experiences across the entire customer journey, spanning from the initial homepage visit, through the checkout process, and even after the purchase is completed.
Cost: 
$99/month for 1K orders
$249/month for 2.5K orders
$499/month for 5K orders
Features and advantages: 
Resources on best practices for businesses new to upselling, cross-selling, and bundling.
Adds the individual SKUs to the cart for better tracking.
Ability to add one-click subscription upgrade in the cart.
You can also suggest add on products based on: cart contents, past orders, browsing history, AI, etc.
Can create custom reorder landing pages.
Free Shipping incentives; for example, "add this product to reach the free shipping limit"  in the cart or at checkout.
Post purchase offers on the Thank you page.
Disadvantages:
Rebuy has many different widgets you can use to add functionality to your Shopify store. These widgets allow you to do upsells, cross-sells, gift with purchase, and even upgrade to offer subscriptions. One thing to note is that it requires 2 widgets to fully setup subscription products & bundles on Rebuy, so plan to invest some time fully understanding their widget landscape.
For one-time purchases or subscriptions, the current Rebuy backend takes some time to learn as it uses the "data source" as the bundle creator.
Please see the supporting case study below for in-depth examples on the Rebuy bundling setup.
2. Recharge
Description: Recharge stands as a reliable solution for managing subscriptions. With Recharge, you can expand your subscription-based enterprise and empower your customers to oversee their subscriptions seamlessly from your store. There are plenty of customization options to craft the subscription journey you have in mind. Furthermore, they offer integrated solutions that effortlessly connect with your existing technology toolkit.
$99/month for Standard Plan, to add Bundles to a Standard Plan is an additional $199/month
$499/month Pro Plan (includes Bundles)
Features and advantages: 
Supporting documentation to help create a "build-your-own-box" experience.
Easy to create: set up the bundle in Recharge and it will add the new Bundle product to Shopify.
When Bundle is added to the cart it only shows the Bundle SKU- not the contents of the bundle.
Displays one-time or subscription offerings just like single products.
If you would like the bundle to have options (a dynamic bundle) you create collections of each offering. For example: breakfast, lunch, dinner collections for a daily meal bundle.  
Disadvantages: 
Costs an extra $199/mo if you do not have the Pro Plan.
Potential issue with analytics as all bundle sales show one more product purchased (i.e. bundle products + the bundle itself).
Description: With Shopify Bundles, you gain the capability to effortlessly craft bundled packages and multipacks directly within your Shopify administrative panel. Your customers can easily pick from different product variations linked to the bundles. Moreover, Shopify Bundles ensures that inventory is constantly updated in real-time, eliminating concerns about overextending stock.
Cost: 
Free on Shopify and Shopify Plus
If not on Shopify: Subscriptions range from $39 – $2,000 per month, with annual options shaving off 25% 
Features and advantages: 
Easy to set up in Shopify admin.
Ability to create fixed and multipack bundles.
Inventory is updating in real-time to protect from overselling product.
Disadvantages: 
To use the Shopify Bundles App, your store must meet the following requirements:
Your store must be using the Online Store sales channel. Other sales channels aren't yet supported.
You must unpublish all Shopify Scripts.
Your store must not use any checkout.liquid customizations or features. Reverting to checkout.liquid will make your store incompatible with the Shopify Bundle App.
Your store must not use the following apps: Global-e, Licensify, Exemptify, Recharge Subscriptions.
Does not support mix and match.
Need help getting started with Shopify or Shopify Plus? Schedule your complimentary 30 minute consultation today.
Case Study: Custom Bundling Solution for Premier Catch
Choosing a bundling solution for the premium seafood brand Premier Catch was a no-brainer to increase customer retention, loyalty, and lead generation. With the need to move forward with bundling, we chose to implement Rebuy's dynamic bundling product as many additional services Rebuy offered suited the current and ongoing needs of the brand:
In order to implement the bundling strategy for the brand, we built and implemented the following step-by-step guide:
Step 1: Create a Product Page widget in the Rebuy App:
Step 2: Click the "New Widget" button in the top right. Or Duplicate an existing widget to copy the settings needed to keep styles and format consistent. Click the 3 vertical dots on the far right or the widget you wish to duplicate to expand the menu and then click the "Duplicate" button.
Step 3: If Creating a New Widget, scroll down to the "Dynamic Bundle" option and click "Create New". 
For compatibility with the custom widget toggle block in the Shopify theme, it will be very important to set and differentiate between the two widgets needed per bundle. Name each bundle widget according to its bundle relation and purchase type (ex: Salmon Lovers Bundle – One Time or Salmon Lovers Bundle – Subscription)
Widgets can be renamed in the "General" settings accordion menu on the right side as well as setting the product type between "One Time Only" or "Subscription Only".
The "Data Source" menu on the right side will be used to select which endpoint to use with the widget. The data source endpoint manages which products show in the widget. A "One Time Only" and "Subscription Only" widget can share the same "Data Source" endpoint.
Step 4: For custom bundles widgets a custom endpoint will need to be created for each bundle. When a widget is duplicated it will continue to use the same data source. To create a new data source, click on the "Data Sources" menu item on the left and click "New Ruleset".
Step 5: Editing the data source will only require one rule since it applies to only one bundle. Name the data source and check "filter input product" Set the first IF to "Anything" so that the widget isn't expecting a data check. The RETURN should be set to "Specific Products", which can be selected from the search field next to the dropdown.
Step 6: Go back to the widgets and make sure the review is showing the expected products. Keep note of the widgets' ID as they will be needed from adding to the PDP section.
Step 7: Go to Shopify Admin.
IN SHOPIFY:
Step 1: In the Shopify customizer, create a new template for the new bundle.
NOTE: if this will not work if bundles share the same product template. Each bundle should have its own template.
Click "Online Store".
Step 2: Click Customize on the live theme.
Step 3: From the top middle drop down select Products.
Step 4: Select Create Template.
Step 5: Name it specific to the Bundle being created- no spaces.
Step 6: Select an already created bundle template like "salmon-lovers-bundle" under "Based on".
And select Create Template.
Step 7: Select or add the "Rebuy Widget Toggle" block in the Product pages (assume images below are on your new "bundle-name" template).
Step 8: FIll in the appropriate widget IDs to their corresponding fields and hit save. The page should reload with the rebuy widgets ready to use.
Connect the new template to the new bundle product in the Shopify admin.
Step 9: Create a new product with the bundle name, or select the already existing product in Shopify.
Step 10: On the product change the Theme template to the new template created above. 
Step 11: ALL DONE
At the end of the day, the data makes the decisions, and building these foundations into your strategy will provide the pillars for long term success. 
The last option we'll float here is, rather than setting it and forgetting about it, consider looping in an experienced leader in the e-commerce industry, who has Shopify experts and seasoned merchants to uplift your business. If you're looking to increase your average order value, customer lifetime value, and customer loyalty through bundling, contact us and let's talk. Our initial conversations are always free and informal, so let's sit down for a chat.
Let's talk about scaling your digital business.
We Love to Talk eCommerce... or Really Anything!