Shopify Reunite 2020 Thoughts
Each year I do a recap post of Unite, but this year is going to be a bit different.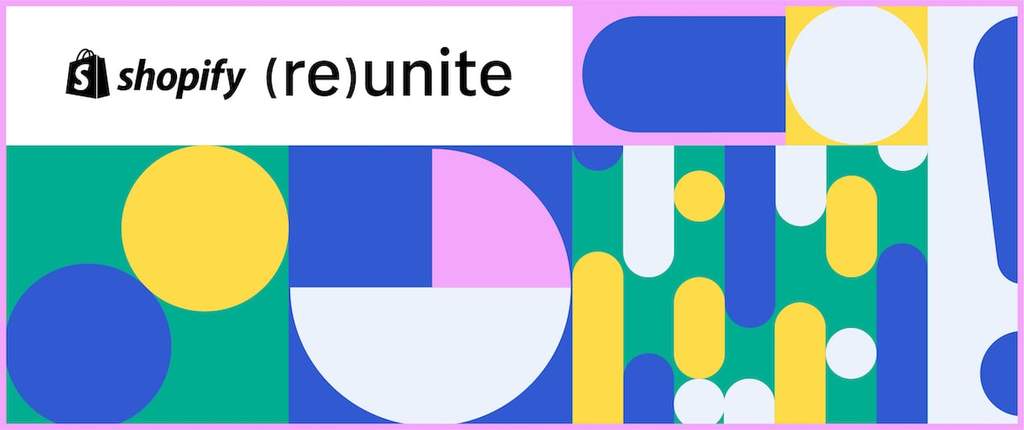 Shopify Reunite 2020 happened today and it was a bittersweet moment for me. I've been to all 4 previous Shopify Unites (even when they were in SF!), so to not be there in person with all my colleagues and friends was definitely a bummer, but understandable in this new world we live in.
Each year I do a recap post of Unite, but this year is going to be a bit different. Since the entire show was online, Shopify has already provided a wonderful summary of all the new features they announced. I would recommend starting out there to recap everything and then jump back here to this post where I will provide my commentary.
Money
Shopify Balance was launched and my initial impression is that this will function like a company credit card/debit card where you can track your store cash flow, pay bills, etc. Feels like Shopify is setting up to get into banking for merchants and is a outgrowth of their hyper focus on merchants. Interesting side note, Amazon focuses on customers, Shopify focuses on merchants, this philosophical battle is shaping up to be a huge one for the next decade or more (they both can win though!).
Shopify Capital continues to lend money to merchants to help them finance inventory and grow their store. Shop Pay Installments is a great idea (Affirm and others must not have liked this), for example if you buy a $400 watch, you can now spread the money over 4 monthly payment of $100/each with no additional interest added. You are required to be on Shop Pay to use Installments, this is one more feature Shopify is building into Shop Pay which helps locks merchants into using it (Shop Pay is to Shopify as Prime is to Amazon). One interesting data point was that merchants that use Shop Pay see customers check out 4X faster and get 2X the conversion rate.
Online Store
The Express theme was launched to provide restaurants and small stores a simple one-page theme to get up and running quickly. Allowing customers to tip merchants directly from checkout was a great feature and really impressed me that Shopify has been able to adjust their feature set so rapidly to deal with Covid.
Localization of stores with custom currency and language has been something Shopify has been working on for a while. I liked the feature for merchants to be able to automatic FX rates, would make selling in different countries more plug and play.
Checkout app extensions were announced at last year's Unite but aren't quite ready and I'm not too surprised. There is a lot of complexity to integrate subscriptions into the core Shopify checkout process, but also allowing for partners like Recharge to integrate as well. Improving the subscription process would be a huge lift for all Shopify merchants since its such a critical part of the online stores we help support.
Shopify Email
30 million emails sent so far through Shopify email and the fact that it's free and seamlessly integrated into Shopify will put a lot of pressure on Klaviyo and Mailchimp to really upgrade their email game. We don't see a lot of Plus merchants adopting Shopify email yet, but that could change with more features here.
Shop App
I downloaded the new Shop app a couple weeks ago and found it useful for aggregating all of my shipping emails (even products from Amazon!) in one place. I also liked the ability to find local stores to see which companies were already selling online in my neighborhood.
Back Office
The purchase order functionality might be the least sexy announcement at Reunite, but could end up being one of the most popular. Merchants can track and receive inventory, set payment terms, adjust pricing and all from their phone, this could help simplify their inventory management.
Shipping
Curbside pickup and local delivery are 2 must have options, especially when you consider that average daily local orders grew 176% after CV set in. Merchants have often asked us about this feature and integrating into checkout will make like much easier for everyone.
What was Missing?
Here are the areas I was hoping to hear more information on:
No mention of wholesale channel – Shopify hasn't been spending a lot of time/energy on their wholesale channel and that leaves out some of the manufacturing and distribution companies that I think could be a good fit on Shopify.
I wanted to hear about features that were specific to Shopify Plus. I have a feeling more information on this may come out post Reunite.
The Fulfillment discussion was thin on adoption rates, stats about merchants etc, plans for distribution centers (is Shopify going to build any?). I think there is a big opportunity here for Shopify, but I'd like to see more specifics.
Selfishly I didn't hear as much about partners as I did in the previous 4 Unites, I know Shopify cares about us, but it's also nice to hear! 😊
Let's talk about scaling your digital business.
We Love to Talk eCommerce... or Really Anything!