GA4 Alternatives and Reporting Tools
We hear what you're thinking: "What do I do with all this historical data?", "How do I get the same reports from GA4 when everything is so different?", "Is Google the only means of recording, storing, and reporting website analytics?" Let's dive in.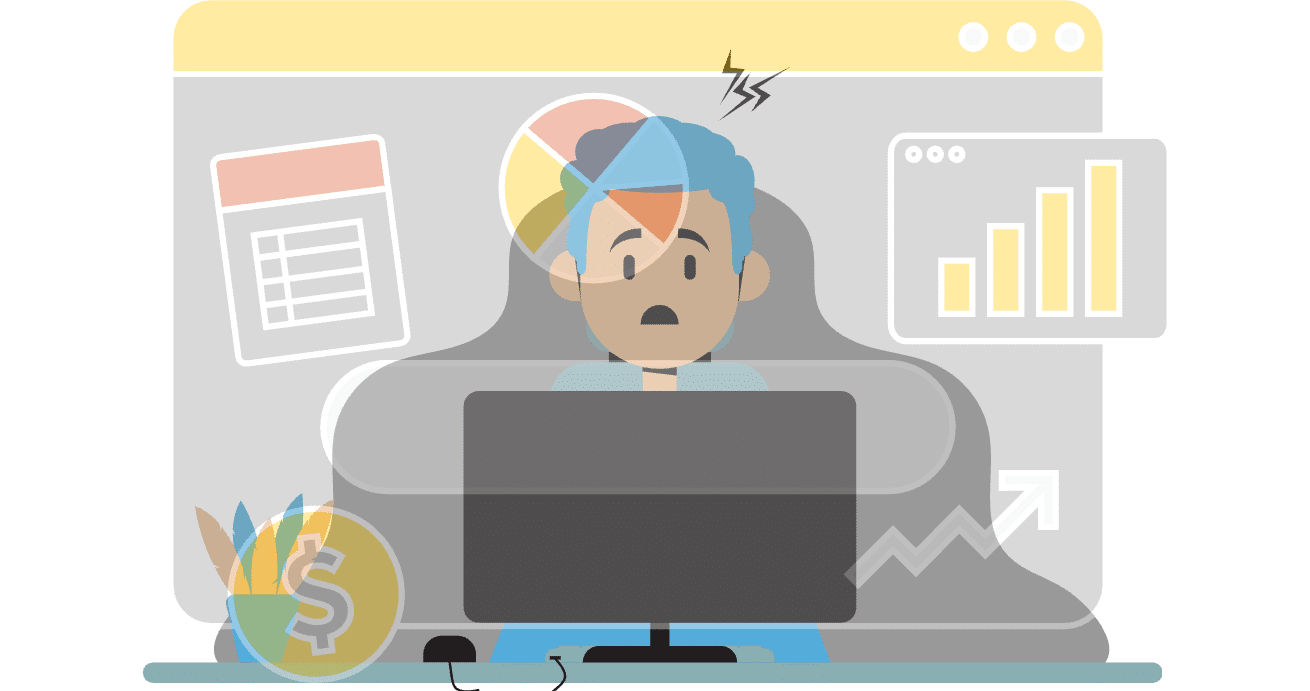 In March of 2022, Google announced the full transition from Universal Analytics (UA), driving businesses to migrate onto Google Analytics 4 with significant changes. By announcing the sunset of UA on July 1st, 2023, Google gave its users over a year to make the transition, allowing us to complete year-over-year reporting by the time UA was gone. Or, so we thought. 
Google has since announced that (without Analytics 360) the platform will only store and report on data from the last 14 months. Google does offer the ability to store data through BigQuery, at a cost, and depending on your business that cost could compound quickly with exporting every 14 or so months, and depending on how much historical data you want access to. In addition to this, there is a learning curve to integrate and run reports on web pages with GA4's UI and since it is more privacy-centric, we're unable to gain as much information on important metrics.
We hear what you're thinking:
"What do I do with all this historical data?"
"How do I get the same reports from GA4 when everything is so different?"
"Is Google the only means of recording, storing, and reporting website analytics?"
Well, we've done the work for you on that front. And, it turns out the new GA4 platform might not be worth it depending on your needs, goals, and general business operations. Let's dive in.
App: Shopify
Description: If your main goals in reporting are your finances, our best recommendation is Shopify overall. Shopify will run analytics, payments and taxes, product, acquisition, inventory, behavior, marketing, order, sales, profit, customer, and custom reports, all depending on your subscription plan. You can also access live views. When you upgrade your subscription plan, Shopify will provide the data from the time you signed up your store for your access to new reporting tools. Shopify will keep and store data for the lifetime of the store, and personal data (such as names and addresses) will be tossed 2 years after it becomes inactive (but will keep the non-personal financial information).
Cost: Subscriptions range from $39 – $2,000 per month, with annual options shaving off 25%. 
Need help getting started with Shopify or Shopify Plus? You're in the right place. We're an experienced leader in the Shopify Plus development space, and we'd love to chat. Schedule your complimentary 30 minute consultation today.
App: Triple Whale
Description: Backed by Shopify, Triple Whale utilizes AI and automation to drive data and profitability advancements for small and medium-sized e-commerce businesses. They offer key metrics in a centralized dashboard so you can view ad spend and ROAS across marketing platforms, custom audiences from first-party data, clusters, no-code metrics, automated reporting, and real-time reports through desktop or on their mobile app. With the sunset of UA, Triple Whale has since built on top of their Pixel tool to provide an alternative solution to GA4. With the Pixel data, you can answer the same queries as you could in GA4 through a single dashboard in your Shopify store. They've added metrics such as conversion rates, users, sessions, bounce rate, new users, unique visitors, etc. at the landing page and ad levels.
Cost: If you're already on Triple Whale, you can begin exploring Pixel now. Otherwise, you're looking at subscriptions starting at $100 – $400 a month.
App: CrazyEgg
Description: If one of your main goals is visualizing user experience, CrazyEgg is a good bet. They offer heatmaps, scrollmaps, click reports, website recordings, A/B testing, errors tracking, real-time surveys, on-site commenting, and traffic analysis. There's integrations with e-commerce platforms like Google Analytics, WordPress, and Shopify. 
Cost: Pricing range from $29 – $249 a month, billed annually, after a 30 day free trial. Each package is sized based on the amount of monthly pageviews, and offers more tools the higher in the pricing package you go.
Description: If your goals are more focused on SEO and Traffic Reporting, Google Search Console is a good way to go. The Search Console tools assist in reporting on search traffic and performance, fixing issues on your site content to support ranking, and generally helping your site rise in Google Search results. There are plenty of educational tools within the system, as well, to help you understand how Google is crawling your pages. They offer customized reports for mobile usability, AMP, and structured data. To begin configuring your Search Console, you'll have to set up an analytics account.
Cost: This is a free service offered by Google.
App: Fathom
Description: Fathom provides financial reporting, analysis, and forecasting for their stores. They offer in depth insights into business performance, create custom management reports and dashboards, three-way cash flow reporting, and consolidated financial reporting. This can be a good option for businesses with multiple stores as the pricing will vary depending on the number of companies connected.
Cost: Packages range from $48 – $650 per month. Each tier will allow you to add additional companies at a cost, but all plans include all features.
App: Snowplow
Description: Snowplow enables it's clients to create first-party customer behavioral data to drive a multitude of use cases directly from a data warehouse in real-time. With more scalable and sophisticated data, they allow you to build applications such as churn prediction, recommendation engines and custom attribution modeling. Snowplow will only record the data, so you'll have to have a hosting platform for it to pull from, as well as an add-on for reports and visualizations. Snowplow data can live in Snowflake; a data cloud for storage that can collaborate locally and globally. With both in use, and an add-on for visualization, this could offer a complete alternative to GA4.
Cost: Snowplow has dynamic packages based on your needs. For a hosted SaaS that gives you a turnkey managed solution, it begins at $800 a month after a 14 day free trial.
Snowflake, on the other hand, has pricing based on the volume of data stored and the compute time used. They do offer dynamic pricing with 30 day free trials including $400 worth of free usage on all of their packages. 
App: Clicky.com
Description: Although the homepage looks questionable, Clicky is a cloud-based web analytics platform that assists businesses to track, evaluate, and report on their websites in real-time. Clicky offers features such as action tracking, heatmaps, path analysis, data export, engagement analytics, A/B testing, and customer segmentation. This solution integrates with WordPress and Shopify and is an alternative to GA4.
Cost: Pricing ranges from $9.99 monthly or $79.99 annually for 1M monthly pageviews.
App: Microsoft Clarity
Description: Microsoft's Clarity is a behavior analytics tool that can assist a business in understanding how users are interacting with your site. Clarity offers features such as instant heatmaps, session recordings, insights into UI functionality, and a Google Analytics integration. This is a straightforward app to add to your existing toolbelt and see a more holistic view of the user experience.
Cost: Clarity is a free service offered by Microsoft.
To summarize, you'll need to be able to understand the metrics most important to your business to find the best alternative to GA4. If you'd like to migrate smoothly with our expertise, and have more questions, we'd love to help. Drop us a line here to set up a complimentary consultation.
Let's talk about scaling your digital business.
We Love to Talk eCommerce... or Really Anything!